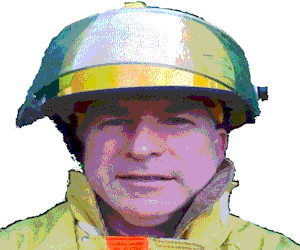 Click HERE
to get more
information
Arc Fault PPE
With recent increased awareness of the dangers of arc flash, selection of appropriate PPE, given a certain task to be performed, is normally handled in one of two possible ways.
The first method is to consult a hazard category classification table, like that found in NFPA 70E. Table 130.7(C)(15)(a) lists a number of typical electrical tasks by various voltage levels and recommends the category of PPE that should be worn. The second method of selecting PPE is to perform an arc flash hazard calculation to determine the available incident arc energy.
IEEE 1584 provides a guide to perform these calculations given that the maximum fault current, duration of faults, and other general equipment information is known. Once the incident energy is calculated the appropriate ensemble of PPE that offers protection greater than the energy available can be selected.
PPE provides protection after an arc flash incident has occurred and should be viewed as the last line of protection.
https://www.osha.gov/dte/grant_materials/fy07/sh-16615-07/arc_flash_handout.pdf